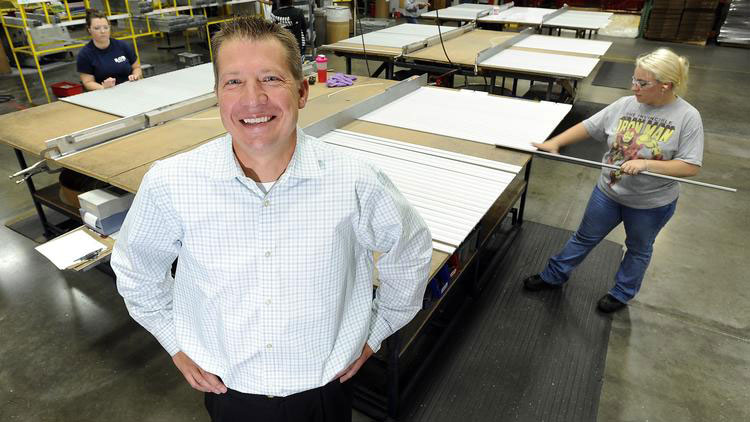 Kansas City-based private equity firm B12 Capital Partners LLC launched a new subsidiary that is set up to be an active acquirer in the transportation industry.
B12 Transportation Group already has two platform companies, Brown Industries LLC in Lawrence and Diamond Coach Corp in Oswego, Kan. Brown has been in the B12 portfolio since the company launched its first private equity fund in 2008. B12 recapitalized Brown recently on Dec. 7 and then acquired Diamond Coacha few weeks later on Dec. 23.
Both companies have similarities. They each build customized vehicles on a similar chassis, but Brown builds steel cargo vans and Diamond builds fiberglass shuttle buses.
"It fits, because they're building on the same type of chassis we've been building on at Brown," said B12 Managing Partner Greg Gaeddert. "So there is a lot of understanding about the up-fit. There are also synergies with Brown and their suppliers, dealers, engineering, and supply chain. It allows us to continue to build some scale underneath our new holding company structure that will be pretty interesting."
B12 hopes to make several more acquisitions under the B12 Transportation Group umbrella in the next few years. The strategy will be similar to what happened with Belton-based R-0-M Corp., which makes sliding cargo doors for work trucks.
R-0-M is owned by a private equity fund that made several acquisitions that added more products targeting the same customer base of emergency crews and work crews, such as specialized lighting, gauges and safety equipment. Now known as Safe Fleet, the company became a one-stop shop for safety- and emergency-related products and up-fitting.
The similarities to the R-0-M strategy don't stop there though. Former R- 0-M Corp. CEO Jeff Hupke was hired to serve as CEO of B12 Transportation Group.
"I've been involved in all the industries they work in, so it made a lot of sense and our interests aligned well," Hupke said. "I want to grow a business organically, build a team up, look for new products and services and also do acquisitions."
Hupke said Brown and Diamond are both great at building vehicle bodiesfor cargo trucks, shuttle buses and rail vehicles. He said unlike R-0-M that was more heavily focused on selling accessories, B12 Transportation will likely look to find companies to buy that are also starting with a chassis and building up a vehicle. So basically, their No. 1 targets are going to be vehicle builders, modifiers and up-fitters.
B12 has plenty of capital to finance the strategy, forming a partnership with several other Midwestern private equity funds. Led by B12, the partnership involved in the Diamond Coach deal included Leawood-based Konza Valley Capital Inc., Cedar Rapids-based AAVIN, Overland Park­based Mid-States Capital, Kansas City-based UMB Capital Corp., and Exmarq Capital Partners in Minnesota.
B12 also has extra help to find and close deals, bringing in Dan Schulte as a partner. Schulte previously spent 15 years as the general counsel for Waddell & Reed Financial Inc. He was one of B12's first investors and went to the same college as Gaeddert and B12's other partner Mike Wedel.
"Greg and Mike have a private equity and banking background," Schulte said. "I've got a different orientation related to fund raising, governance and compliance. So it is a good marriage where we already knew each other and our skill sets fit."
---