Gregory L. Gaeddert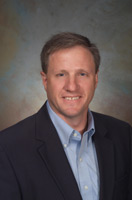 Greg has been a principal in three private equity funds and two series LLC investment vehicles over the past 17 years and has directed investments in approximately twenty portfolio companies, focused on both control-oriented buyout transactions and mezzanine style growth financings. Prior to co-founding B12 Capital Partners (2006) and B12 Real Estate Advisors, LLC (2015), Greg spent several years with the Commerce Bancshares organization, the last seven as Kansas City office manager for its private equity arm, Capital For Business, Inc. (2000). The prior 10 years were spent serving in various management roles for Commerce Bank both in Kansas City and the South-central Kansas market, serving last as EVP and Commercial Group Manager, Executive Committee and Senior Loan Committee member for Commerce Bank in Wichita, following the acquisition of the Union National Bank (1995). Prior to returning to school for his MBA from the University of Kansas (1989), Greg also held various sales and marketing positions in the manufactured housing and alternative energy industries.
In addition to his operating roles and investment experience, Greg has served on the boards of numerous manufacturing, distribution, financial services and non-profit entities. Greg currently serves on the boards of Equity Bancshares, Inc. (Wichita, KS); Great Plains Ventures, Inc. (Wichita, KS); IBT Industrial Solutions (Merriam, KS – Kansas City area); and, on several portfolio company boards for B12 Equity Fund I, L.P., B12 Equity Investments I, Series LLC and B12 Equity Investments II Series LLC. Greg is also an Advisory Board Member of RedGuard, LLC (Wichita, KS). Greg's non-profit roles include currently serving on the board of Mennonite Economic Development Associates (MEDA – Waterloo, ON) and The Sharing Community in Rosedale (Kansas City, KS). Greg is a 1983 graduate of Bethel College in North Newton, Kansas where he majored in Economics and Business Administration.
Michael D. Wedel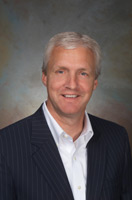 Prior to joining B12 Capital Partners Mike spent 17 years in various sales and marketing roles for Premier Pneumatics, Inc., a leading design engineering firm and manufacturer of material handling and pneumatic conveying equipment. As Vice-President of Sales & Marketing, he was instrumental in redirecting the company's sales and marketing efforts; resulting in significantly higher revenues, higher margins and a successful exit strategy for the company's owners through the sale of Premier in October of 2006.
Prior to Premier Pneumatics, Mike spent seven years with Eldorado Motor Corporation, a manufacturer of recreational vehicles, ending his tenure as Vice-President of Sales for the traditional RV product group. Mike is a board member of the Association for Corporate Growth in Kansas City and brings hands on knowledge and operational experience to the growth objectives of B12 Capital Partners. Mike is a 1983 graduate of Bethel College in North Newton, Kansas where he majored in Economics and Business Administration.
Daniel C. Schulte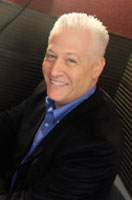 Daniel joined B12 Capital Partners as a Partner in January 2015. From 1998-2014, he was Senior Vice President, General Counsel and Chief Legal Officer of Waddell & Reed Financial, Inc., a NYSE Listed asset management firm with $135 billion in assets under management. As General Counsel, Daniel advised the management, officers and directors of Waddell on all legal, compliance and corporate governance matters, including all legal issues related to acquisitions, divestitures and private equity investments for both the Waddell family of companies and its affiliated Waddell & Reed and Ivy mutual funds.
Daniel has been an investor in the B12 Capital Portfolio Companies since B12's formation in 2006. In addition to his involvement in the B12 Capital Portfolio Companies, Daniel manages his family-owned holding companies that have operating company investments in the areas of commercial real estate, restaurants, organic health food markets and commercial wineries, as well as publicly and privately traded securities.
Prior to his role of General Counsel, Daniel was engaged in the private practice of law as a transactional business and securities lawyer with the Klenda Mitchell law firm in Wichita, Kansas. He also spent two years as a tax accountant with Ernst & Young, LLP in Kansas City, Missouri.

LinkedIn Profile